I was looking at some old pictures and rand across this....
put a dr650 motor in a 250 frame. this was very close to a bolt in swap for the motor.
all I had to do was bore bolt holes one side of the motor mounts. that was about it. I think I had to just add brackets on the top mount to get the tilt of the motor right. the chain was in line perfectly.
Wiring all the wiring color codes were the same the problem was from the switches Suzuki had female connectors and male on the harness side. Well Hyo does the opposite. so a little quick thinking and took the old hyo harness and made mini harness to go between the switch and dr harness.
I didn't end up having to cut spacers....between the motor and mounts in the front.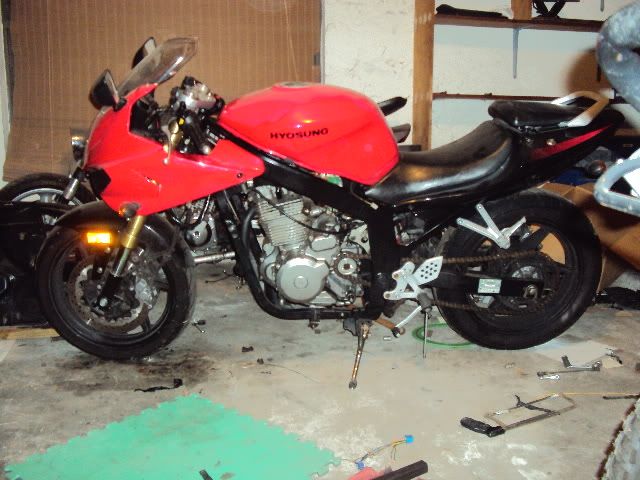 Notice how the front mounting bolts fall in line...
first stages of the brackets for rear mounts.